Hovis & Associates
Hovis & Associates is a long-standing family business with family values created in 1984 by Dennis C. Hovis.  Starting in the Life Insurance sector, the firm has rapidly expanded its consultative services and locations throughout the Greater St. Louis Metropolitan area:  De Soto (1984), Festus (2005,) and St. Louis (2012).
Hovis & Associates has established itself as the premier consulting firm to the St. Louis Metropolitan area and throughout the nation offering three categories of service including Medicare Consulting, Financial Services, and Employee Benefits.
Our firm also supports agents across the nation in the Medicare Consulting and Financial Services arenas.  Currently Hovis & Associates has over 200 agents throughout the nation to service your needs regardless of your location.   We take pride in the investment we make to educate and support our agents to provide a professional and  positive experience.
The Hovis Family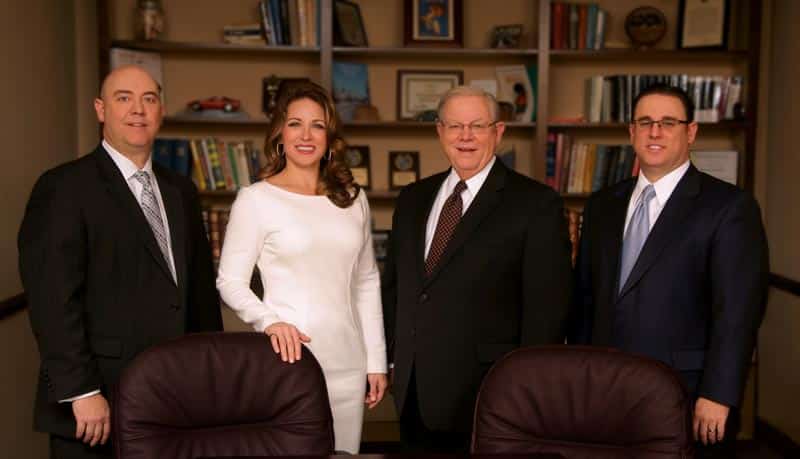 Kevin (son), Heather (daughter-in-law), Dennis, and David (son) make up the Board of Directors for Hovis & Associates.  Kathy Hovis, Dennis' wife who retired in 2012, was integral in the business as the bookkeeper, office manager, and partial owner.  The Firm has been serving our clientele for over 30 years and has since become one of the preeminent Medicare Consulting and Financial Services firms in the Greater St. Louis Metropolitan area.
Contact a Licensed Sales Agent
Click here for specific office locations and hours.
Financial Services Branch Office:
120 North Main Street
De Soto, Missouri 63020
(636) 586-9233 or (800) 411-0737
"…thank you for always looking out for me!"
-Marsha M.
"The Hovis Agency has been protecting various members of my family for decades and they are always knowledgeable and timely in their service."
– Angela G. Leeke
"I highly recommend Hovis and Associates. They have a team of experienced and trustworthy professionals who are extremely knowledgeable, provide great customer service and are excellent at what they do."
– Charlie Wooten
Testimonials relate to Employee Benefits, Medicare Consulting, and Agent Services only.